As twins we are constantly preserving our indivisuality – if we like the same thing –  we'd rather buy it in a differnt print or color than purchase the exact same item. But, one thing we do share is our love for all things Commodity and in particular the fragrance we can't live without: "Book".
Created by perfumer Ketrin Leka, the scent was inspired by the great American novelist Hemingway and Fitzgerald. The alluring fragerence has hints of sandalwood and eucalyptus and is genderless.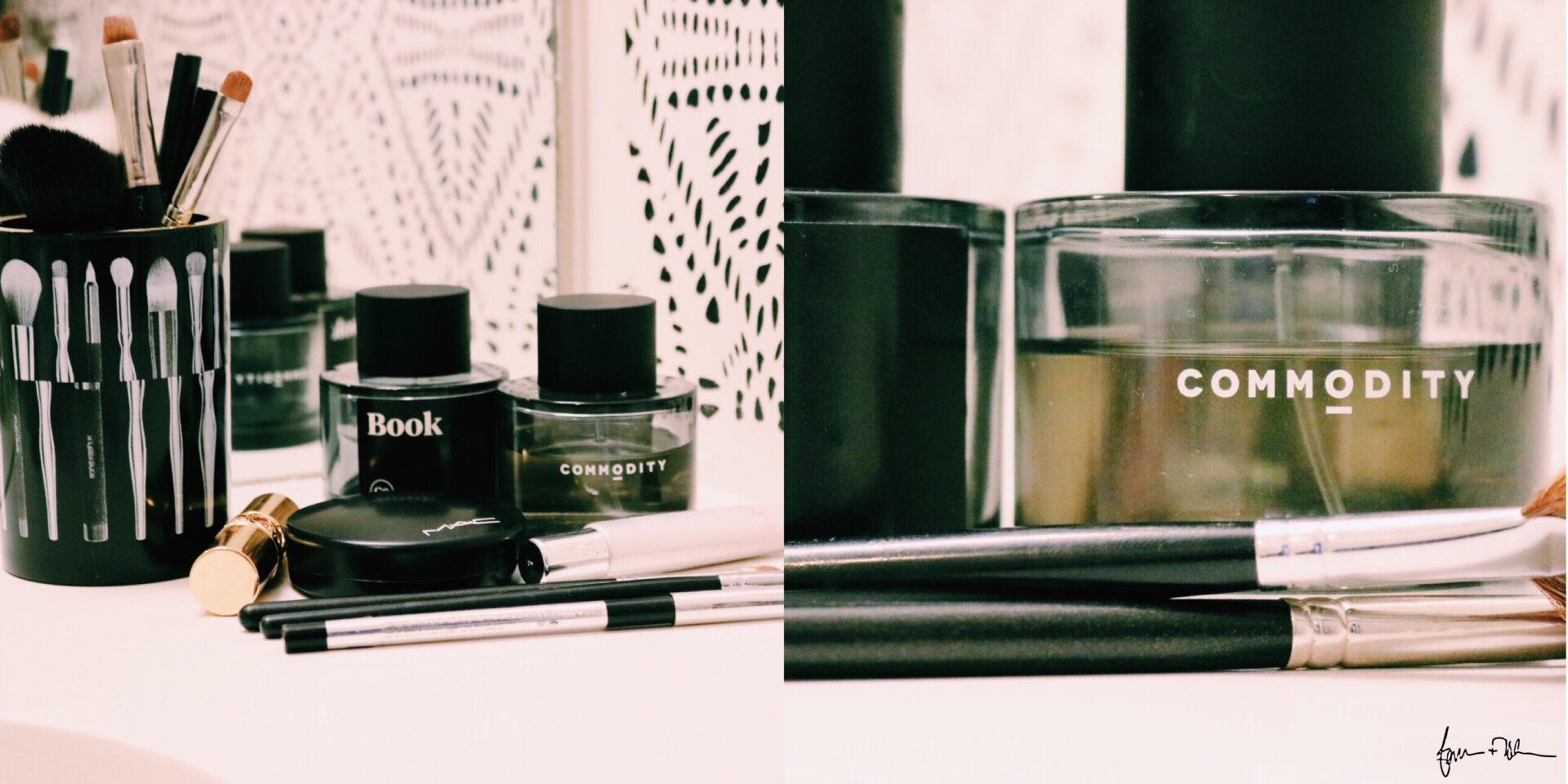 How it makes us feel…
We don't know if it's the name "Book" but the scent gives us a, "I graduated summa cum laude"  kind of confidence! Granted we know it takes more than spraying yourself with "Book" to achieve such honors, as one actually needs to study several books, but it really is a smart fragrance that leaves a lasting impression.  And as they say: scent is the strongest sense tied to memory.
So what's your signature scent?  And if you have any tips on how to make your fragrance last longer – please let us know! We read somewhere that applying oils before spraying your perfume helps.
xoxo,
Feven & Helena #twinship
p.s. this is not an #ad, just more of our twinship 2 cents.