Roses Make Everything Better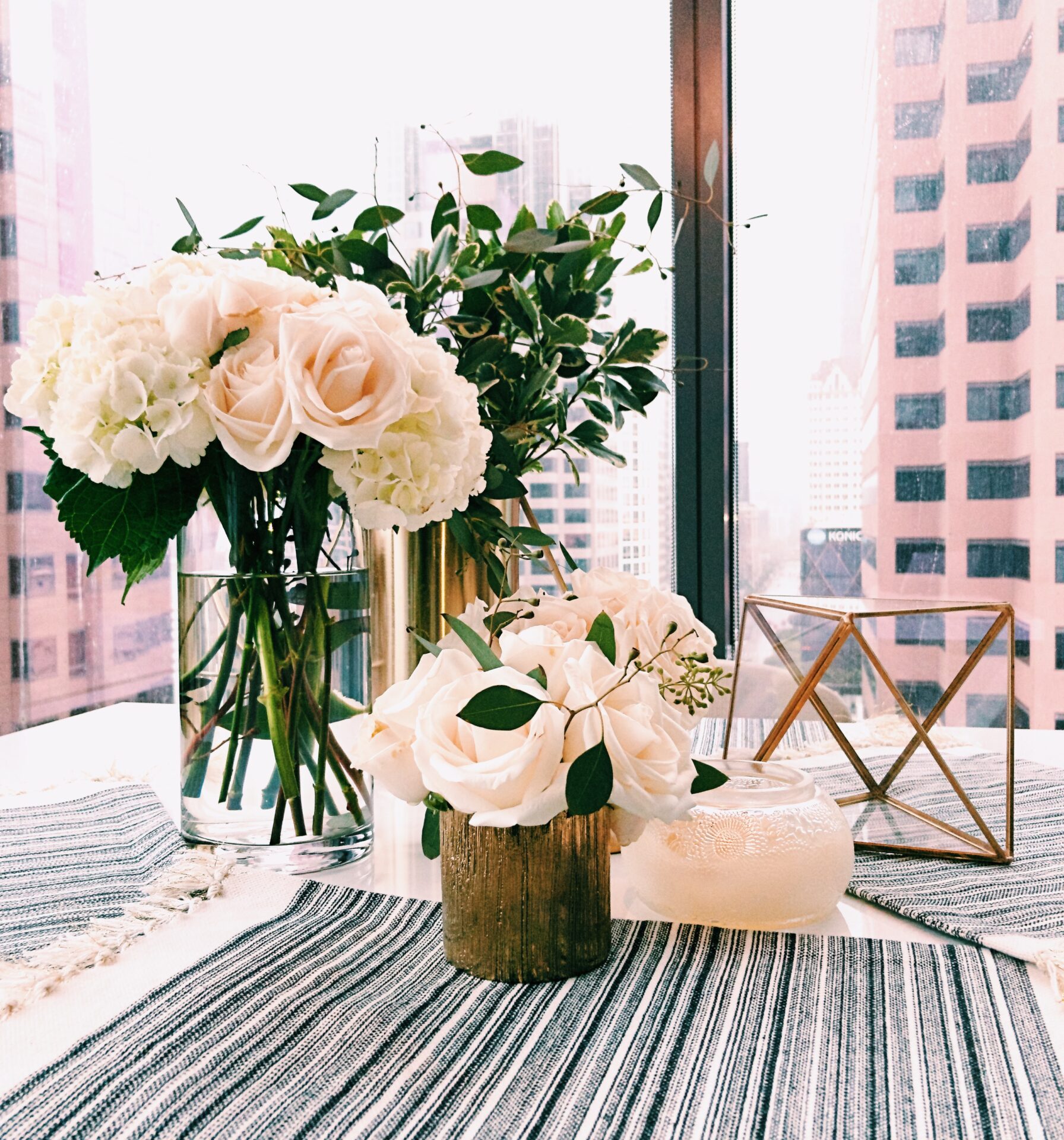 In answer to your Instagram questions…
L.A. is known for it's sunshine and laid back vibes but lately it's been raining like a _______ (you can fill in the blank). The combination of the rain, the cold-grey weather, mixed in with the fact that the world just feels really weird at the moment – compelled us to hit up the Flower Market in Downtown L.A. to brighten up our spirits.
We didn't want to break away from the monochromatic vibes of our apartment, so we decided to go with white roses, some greenery and a hint of gold. We purchased these roses, hydrangeas, seeded eucalyptus and boxwood all for around $35.00. Not bad, right? It took us about an hour to put it together but we're pleased with the way it turned out!
For those of you who asked where we purchased the vases and platemates…
We got the placemates from Target and the gold vase in the back is from the Nate Berkus collection at Target as well. The geometric terrarium is no longer available at West Elm but don't worry you can purchase a similar look here.
Thanks for DM'ng us on Instragram with your questions and let us know if you have any tips on how to beat the L.A. weather blues!
xoxo,
Feven & Helena #twinship