Back to Black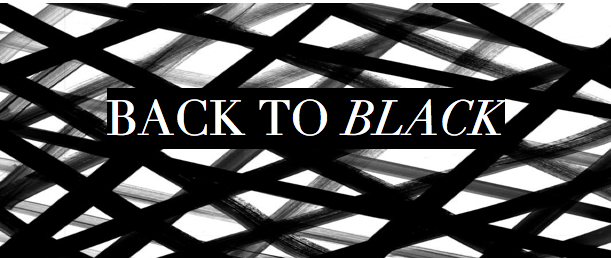 We mentioned in our last interior design post that we're really feeling moody-black-vibes these days. But our world just got blown away when we hit up Pinterest to discover…BLACK plumbing fixtures! Yes, life just got better.
Since we're renting – there isn't a need to renovate our bathrooms – so we decided to live vicariously through anyone else who might be remodeling their home and give our two cents on what we are loving at the moment.
Black Plumbing Fixtures + Graphic Geometric Tiles
Whether it's a black tub, black showerhead or black faucet – black adds a chic unexpected element of surprise to any bathroom. If you're not totally sold on black plumbing fixtures – mix and match it! You can't go wrong with a black tub and chic gold fixtures – adding both aesthetics together create a bold and classic look.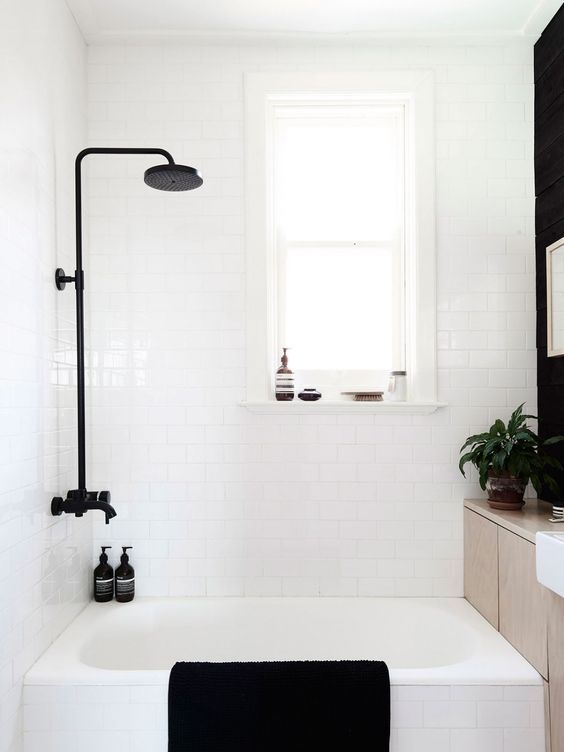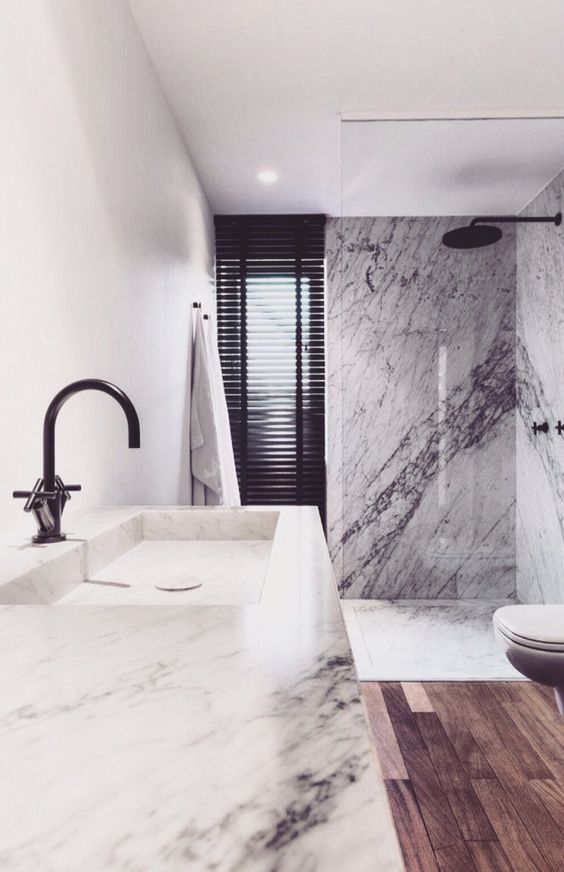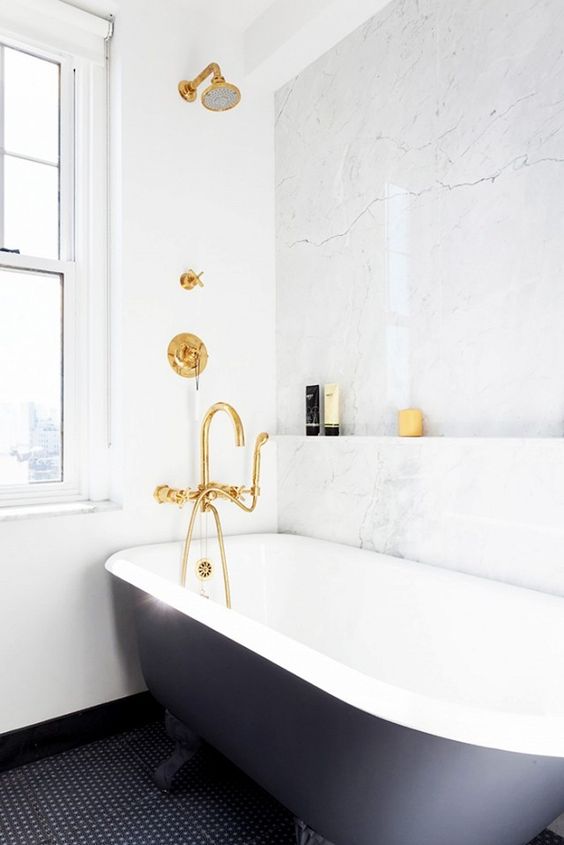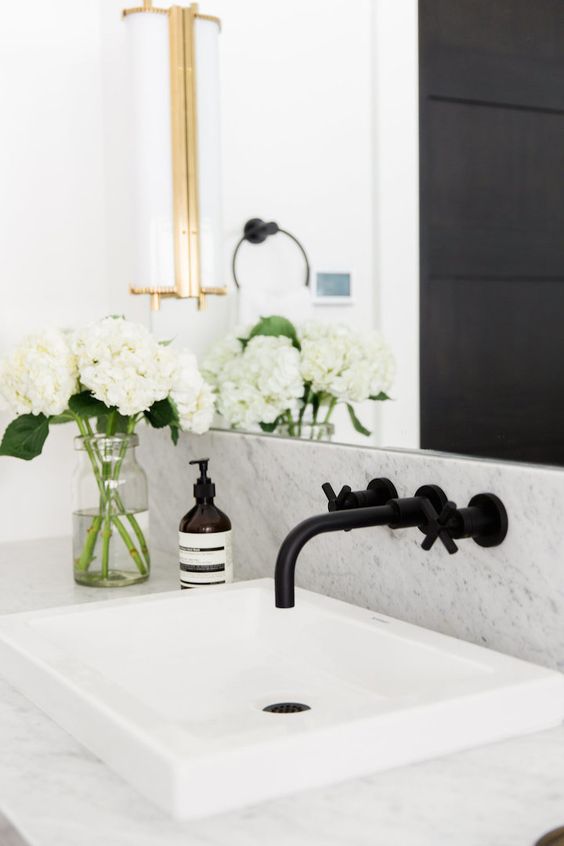 If we could remodel our current bathroom floors – it would look something like this! Geometric patterns are playful and honestly make us HAPPY. Patterns evoke creativity and remain timeless when in contrast with simple off white walls.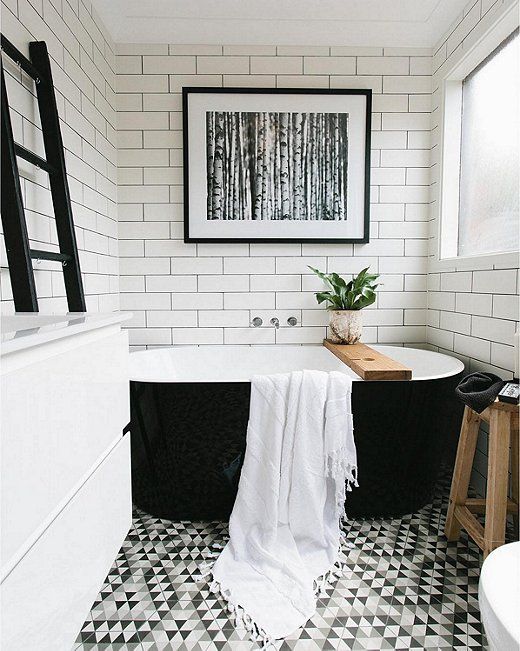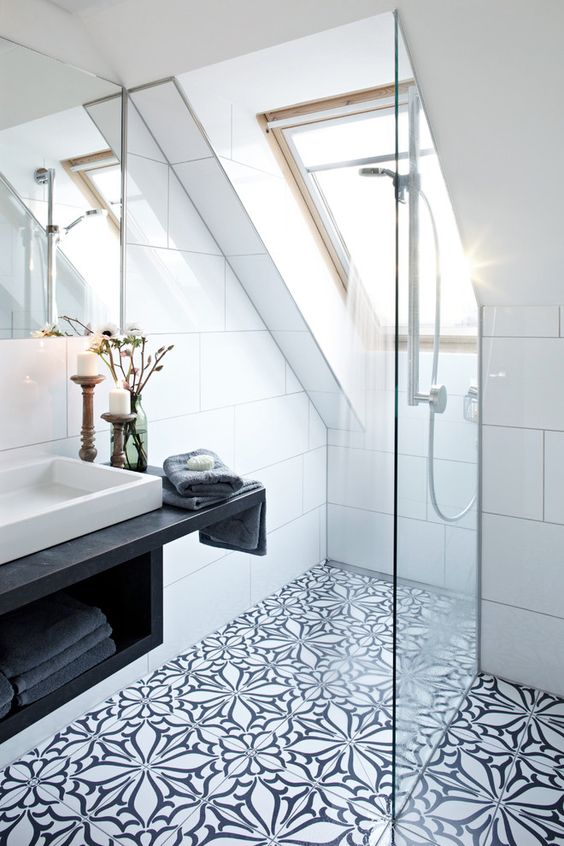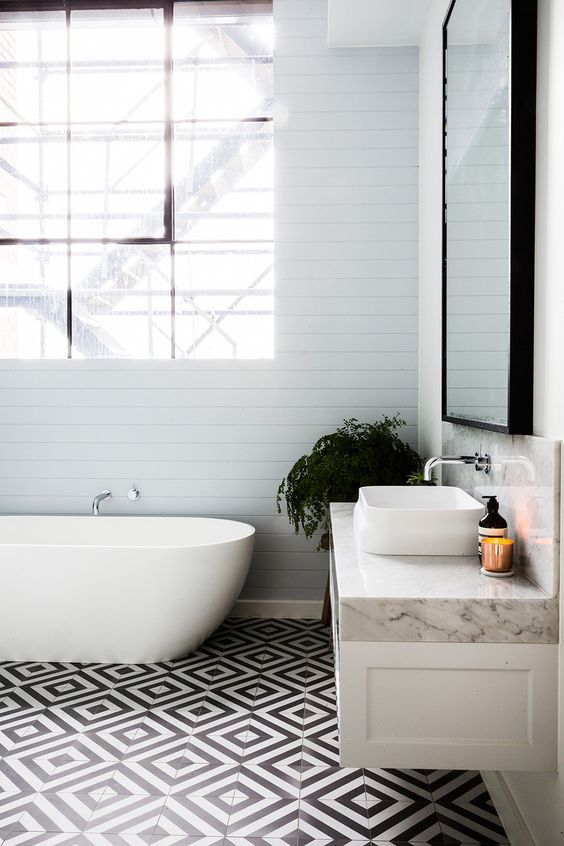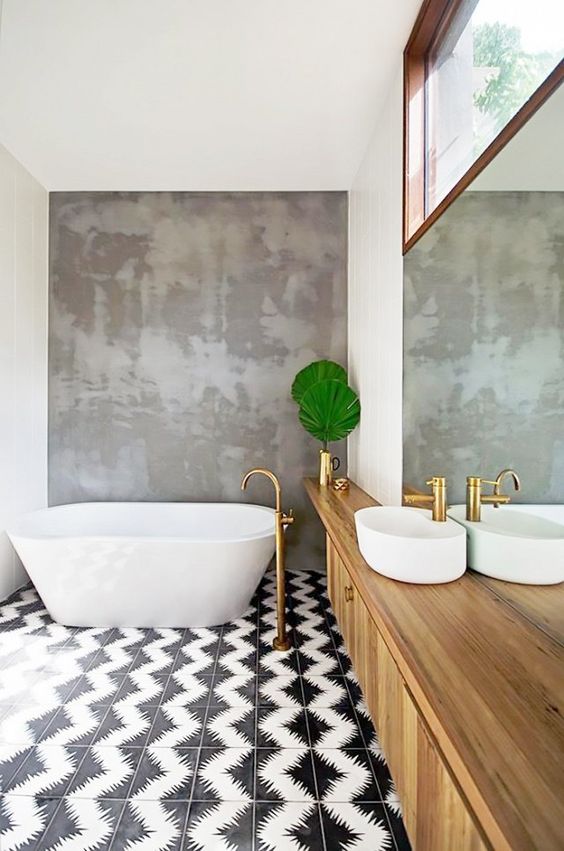 So what do you think? Let us know in the comments below!
xoxo,
Feven & Helena #twinship
P.S. all images borrowed here.